A Married Couple is a tribute to love and togetherness.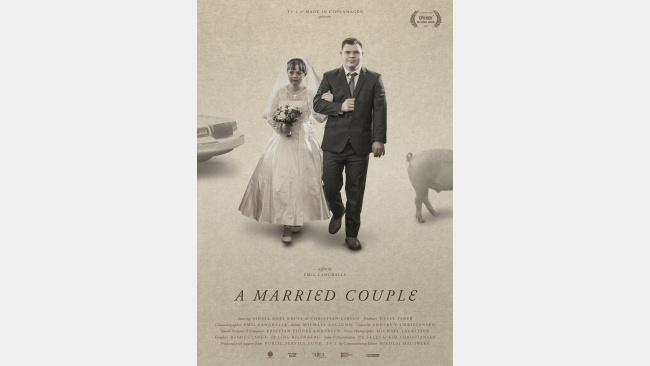 Sidsel and Christian are in their twenties and live together on a family farm in Denmark. They have known each other for ten years, been together for six, and now they are finally getting married. This has been Sidsel's dream ever since she met Christian, because she is quite romantic and consistently calls Christian 'my prince'. At the same time, she feels that getting married is necessary to keep the magic in the relationship and to "feel something inside.'
Sidsel and Christian have a unique and straightforward approach to the world and to love. They both have Down's syndrome and they relate to the world and to each other with complete honesty and no filter – often looking at things from a surprisingly poetic and unusual viewpoint and with a philosophical take on life that we can all learn a lot from.
Cast:
Sidsel Boel Kruse, Christian Larsen
Editor:
Michael Aaglund Christina Einshøj
In co-production with:
Public Service Puljen TV2
CPH:DOX Next Wave Competition
Festival distribution:
hello@madeincopenhagen.dk
All other queries:
hello@madeincopenhagen.net